Year 1963 - In the crowded lanes of wholesale market of Delhi a young, dynamic, visionary - Mr. D K Jain dreamt of someday being able to provide a quality writing instrument to every literate person in the country.
That very year the dream took shape and India saw the birth of Luxor. Today Luxor has evolved into India's No. 1 manufacturer & exporter of writing instruments – operating seven state-of-the-art facilities in NCR-Delhi, Haridwar & Mumbai and producing more than three million pens a day.
Luxor was the beginning of a revolution in the writing instruments industry in India. In last fifty years of Innovation and Leadership across categories, Luxor has been continuously raising the bar in technological competence and gaining recognition as a leader and innovator.
Today, Luxor products enjoy unrivalled patronage not only in India but in more than 93 countries across the globe.
INDIA'S
No.1
MANUFACTURER & EXPORTER OF WRITING INSTRUMENTS
Stepping Stones to Success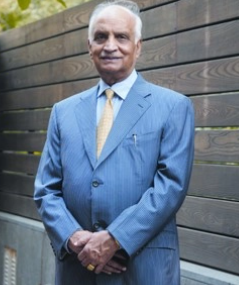 Under Mr DK Jain's able guidance, the company started producing home-grown Indian pens in early sixties using backward integration and leveraging the most advanced technologies over the period.
The Group currently manufactures a wide array of writing instruments, stationery and accessories – catering to an extensive range of consumers with diverse preferences. The Luxor brand is a registered trademark in more than 126 countries and belongs to an exclusive club of top 101 brands hailing from various industry segments in India. Since 2004, Luxor has been declared an Indian Super brand, the only company in the writing instrument industry to be bestowed this honour since the inception of Super brands in India.
Bringing in the Brand Edge
The 90s were significant in more ways than one as the Luxor Group continued to thrive even in the face of fierce competition from large multinationals and leading international brands.
In a bid to ensure incremental growth, the Group choose to re-invent itself and opted for a three-pronged strategy including modernisation, exports expansion and tie-ups with coveted international brands. In 1990, an exclusive international business division (Luxor International) was set up to promote and sell the Luxor Brand far beyond Indian boundaries while the Group decided to bring under its umbrella some of the most famous foreign makes to serve a vast and quality-conscious Indian consumer base.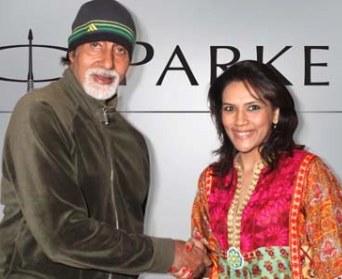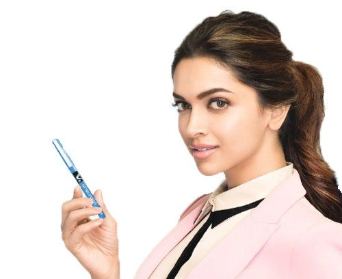 Positioned as premium lifestyle accessories instead of everyday utility item, the Parker & Waterman from the House of Luxor remain the preferred choice of the upwardly mobile. Celebrity endorsements were also sought to promote these high-end writing jewels, and legendary movie star, Amitabh Bachchan, was signed up as the Parker brand ambassador in 2000. Continuing its faith in celebrity endorsements Luxor signed up Bollywood Diva - Ms Deepika Padukone as brand Ambassador in 2011.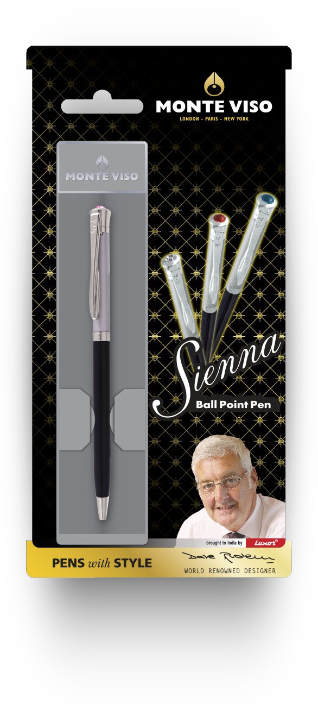 Newest member in its brand portfolio is Monte Viso – an exclusive collection of designer pens designed by world renowned designer Mr. David Ruderman and launched in 2014
Diversification Drive
Taking forward its unbeatable saga of excellence and total customer commitment, the Luxor Group today is diversifying into various fields. From Writing Instruments to Hospitality, Real Estate, Retail and Nano Clean Technology, the ventures are many and the new initiatives are working out well to propel the Group to greater heights.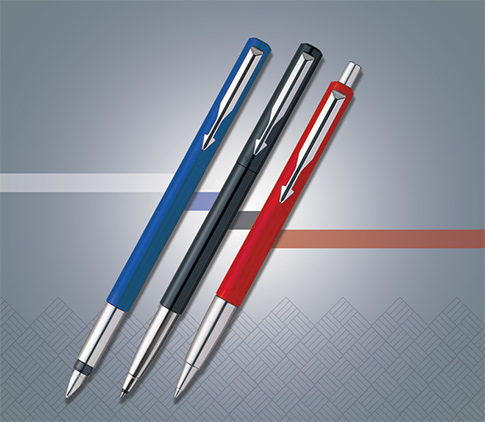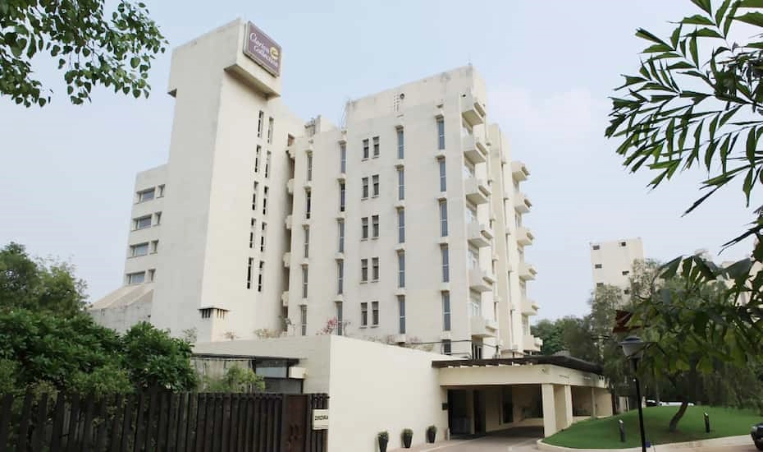 In 2002, Luxor acquired the ITDC-promoted Qutub Hotel in Delhi where it has 50 percent stake and diversified into Real Estate development a year later. Retail is another focus area where Company started operations in 2007 and today have more than 30 Shop-in-Shops named as Luxor Explore across the country besides having one flagship store named as Luxor Signature in NCR Delhi.
Continuing its diversification drive in 2011 Luxor diversified into Nano Clean technologies - premium surface cleaner and protector products under the brand name Luxor Nano Clean.
What Sets Us Apart
Since inception, Luxor has been bestowed numerous awards and certifications for Quality, Innovation, Product Designs and Exports. The Group lays great emphasis on Research & Development to bring the best writing solutions to its vast customer base while leveraging cutting-edge technologies and best industry practices to enhance product quality and performance. Luxor's unfailing commitment to Quality has been further endorsed by a series of ISO and International certifications which ensure flawless compliance with international standards.
The company also takes greatest possible care to ensure the safety, health and welfare of its staff and the communities living around its facilities. Luxor's fundamental purpose is to cherish the vision of growth in established and new domains, and foster sustainable & integrated growth. With an impressive past and a powerful present to guide it forward, the Luxor Group is all set to build upon its achievements in the years ahead.